DirtyBomb
was thinking that these channels could work:
ozone hole channel (graphics from TOMS satellite and sit in)
extreme climate channel (hurricane graphics)
water channel (stewart ziff was developing ideas related to water)
extinction channel (articles about regions that are being
"developed") in short,
DirtyBomb
is thinking about developing an alternative network, an allegorical set of channels that are unlike things you would find on corporate television because they are persistently focused on unpopular issues. but the focus does not have to be in the way of documentary, rather it can be a more graphical or musical focus. something that flirts with rational argument but is not only about debate. secondly, this is a lot of work to do something useful. but
DirtyBomb
thinks it can be developed in stages and presented as a work in progress. we can even make a model for others to add new 'channels.' some of these channels can be purely prototype at first, somewhat in the way that Making of Balkan Wars: The Game ended up being a prototype for actual game development later. as
DirtyBomb
sees it, this project can be as much about notices and status updates (agricole de cologne) as it is about a final technically perfected product. we would do well,
DirtyBomb
thinks, to include a writer in the collaboration. someone who is interested in the issues and who can think about ways to present the project (in english or spanish or greek).
---
an effort to explode the superficial commerciality of 21st-century corporate infotainment news.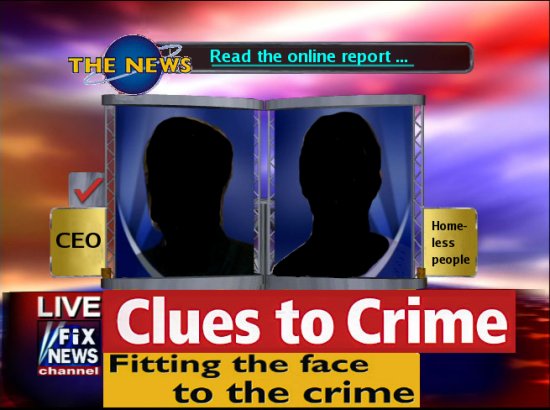 Let's think of the Fix News /
Extreme Home Entertainment System
forum as a way for people in remote places to jointly form ideas about the future of the project. The project has some history, in that we have put together a number of
proposals
. And some of us have worked together before. Will this site ever be the artwork itself? It may be an aspect of the documentation, but
DirtyBomb
thinks the 'public' part will be the thing that is created from out of this online dialogue. Having said that, the site is fully editable and may soon be in search engines, if it is not already. We are not concerned about people seeing it. The thought process and discussion are open to the public. It's just not really being promoted yet. It may be useful to let this incubate a bit more with the people who have already expressed an interest. The first tasks at hand vary from person to person. Some people want to jump in and make graphics, others imagine
geodesic visualization
concepts in their moments of insomnia.
DirtyBomb
is just trying to figure out how to get people working together in some meaningful way.
---
We have found a interesting article about Victoria Vesna work in "minima" spanish review (number 6). She created a screen saver (for pc) which is called "Notime" and is speaking about transmision of information like "memes" between users. You can find a interesting explanation in this url and download it :
http://notime.arts.ucla.edu/notime3/
I suppose it is not e effcient network exchange but first of all a poetical approach. I scanned a few pages of the article about another project from victoria called "zero @ wavefunction and nano" and is speaking about "buckyballs" and " dymaxion world map which is a sphere broken into triangles and then laid out flat" !! download here this article:
http://www.transnationaltemps.net/temps/buckyball.zip
For my point of view this work in relation with our project is reaching a similar sensitive aproach about how to create shared space using a deep perception of nature. Her work is really a sensitive experience better than a way to exchange information and create some strategic active peoples network. If we see some web sites like guerrila news and such artisitic hybrids between art and science like Victoria Vesna work we should find a place between both i mean creating interesting "bio" structures link to the physical earth to navigate and share information and help to replicate interesting "memes" all over the network. After all i believe the future of independant "indymedia" spaces will need to link with spacial metaphores to preserve and exchange better the information modules and create links with earth datas bases.
FredAdam
--- i smelled something at that site, and it wasn't something i'd like to step in. i agree there are parallels, but to my way of thinking, they are focused more on the cyber spectacular artworld event. who cares, in the context of a virtual screen saver that the tetrahedron has load balanced characteristics with respect to physical forces? it's obfuscation: adding value by talking about things in a way that makes them seem more important than they are. the reason i am willing to accept that this geodesic object is useful is due to the way it can be used to map and represent, not because of some geeky appreciation of its mathematical uniqueness. maybe i'm just being intolerant. the images weren't bad (although i couldn't really load them because they had not planned the bandwidth usage well on their website). i have much higher expectations for the way this will turn out.
DirtyBomb

---
Good to see all the stuff in altport and your interesting comments about Victoria Vesna. I like some of the ideas contained in Victoria Vesna work but bascially i agree with you and if we look for all the movement between art and science there is a tendency to fall in the plastic beauty of science like changing the figures of a butterfly wings in some art project like Marta de Nenezes art work. Art and science get married to magnify our power to crash the world in a soup of molecules. In a certain way the science can badly act like a excuse for artists to escape to political and social compromise. I caress a 3D modelisation of a molecule mixing my ipod songs with my ADN code in real time. Fred
---
fred's proposal based on last discusions about a new name for EHES project and based on a Alex vectorial draw. 25 11 04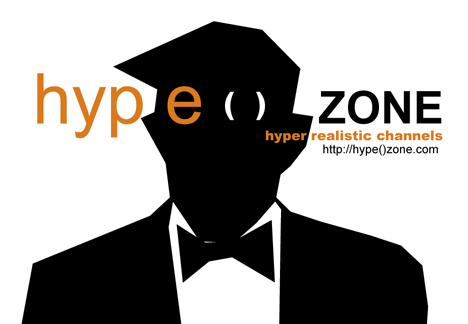 A nice graphic:
http://voyager.dvc.edu/~nskapura/122/122M/lectures/lecture7.html